Create a Comfortable Atmosphere for Your Guests with Retractable Awnings and Pergola Roofs at Your Restaurant, Hotel, or Club
Prevent rainy days from ruining your business- Increase seating capacity during rainy and sunny days with our motorized retractable awning systems. No more moving customers inside when it starts raining. Let your customers experience joyful outdoor atmosphere unlike any other. And see your business grow!
"Basically, I have a 12-month facility here that I can utilize, which makes me extremely excited. I have New Years Eve coming up, and I know I can have a big party up here in New Years even if it's snowing, because I have this beautiful facility with these spectacular views."

— Rob F.
"This skylight enclosure area of the terrace is our guests' most favorite part in the entire rooftop. It offers a panoramic view of the midtown skyline"

— Manager
"It's a new toy that I have. Somebody comes in to book a party..they know that they want to be outside but the weather is never perfect for you. So I go to my little remote control and I show them I can open up the roof, I can close the roof, I can open it up halfway, windows up and down. However they want. It's perfect."

— MASSIMO FELICI, DON CHEECH
"We have hot yoga in here, we have yoga in here, we do acupuncture in here, we do massage in here, we do meditation in here. So it's just a great space for people to come and just redefine themselves"

— Annette K.
Maximize Your Outdoor Space with

Pergola Roofs for Restaurants
Adding a charming pergola or sunroom to your restaurant or business can transform your venue into an indoor/outdoor dining space. Your customers can sit outside without being concerned about the weather.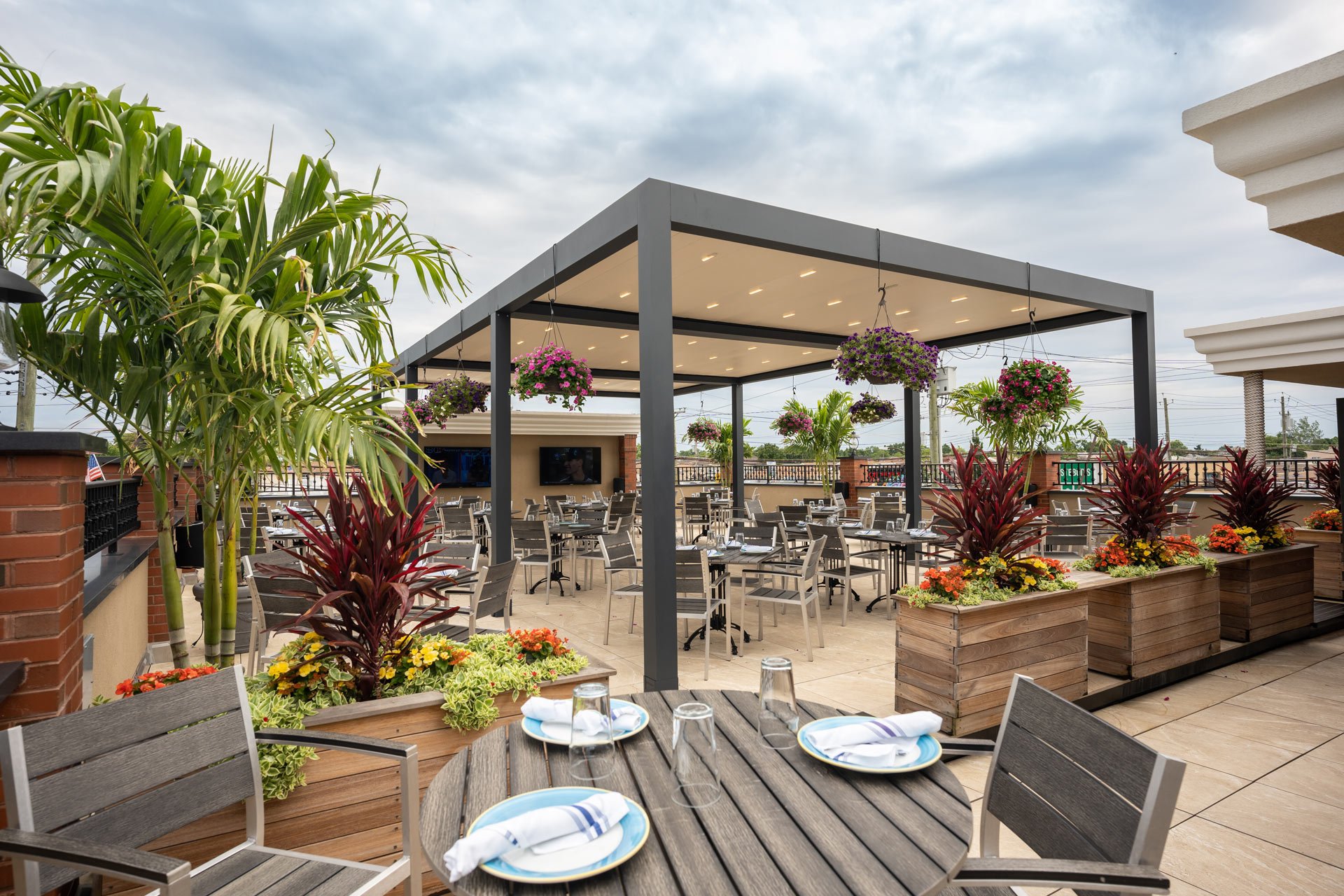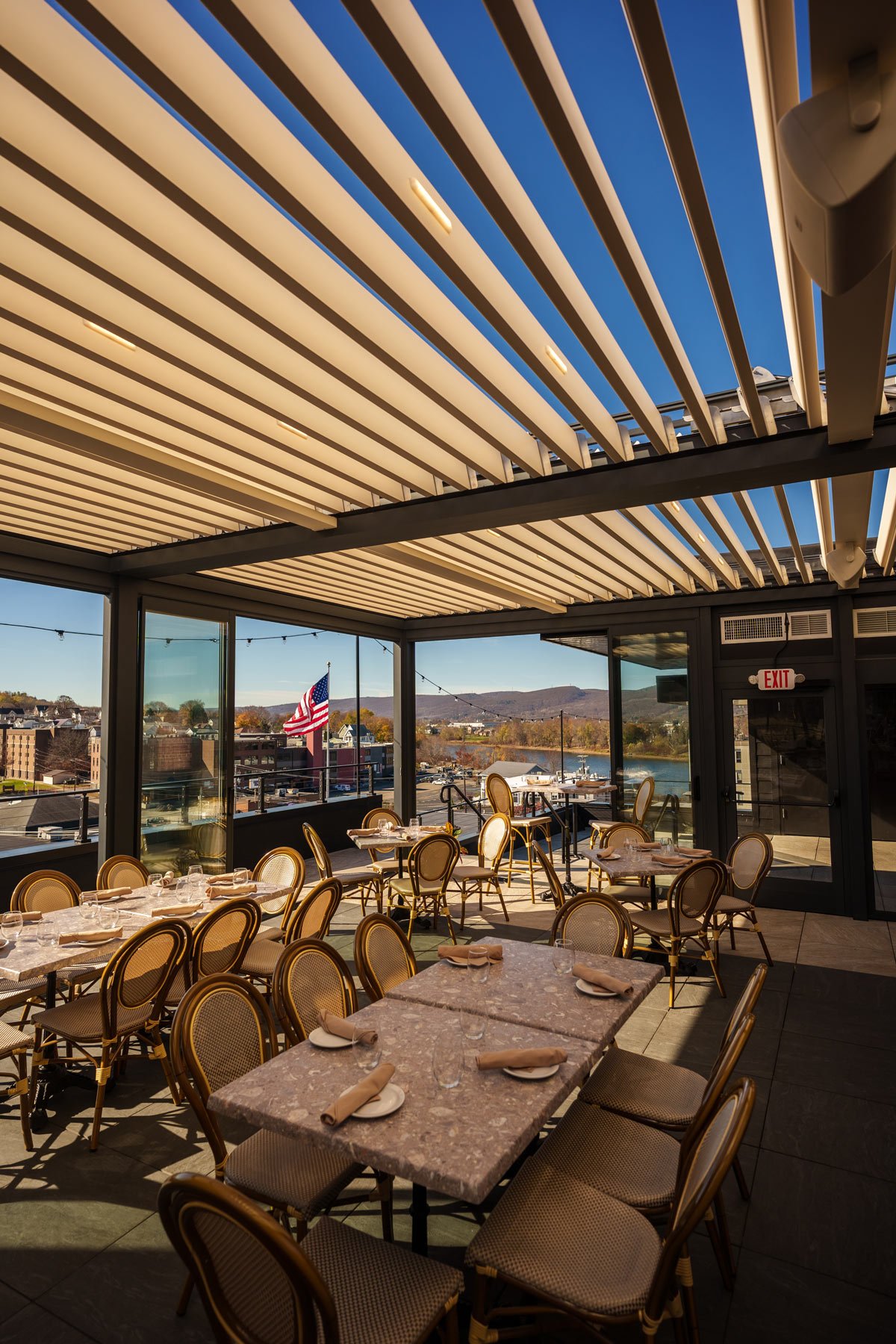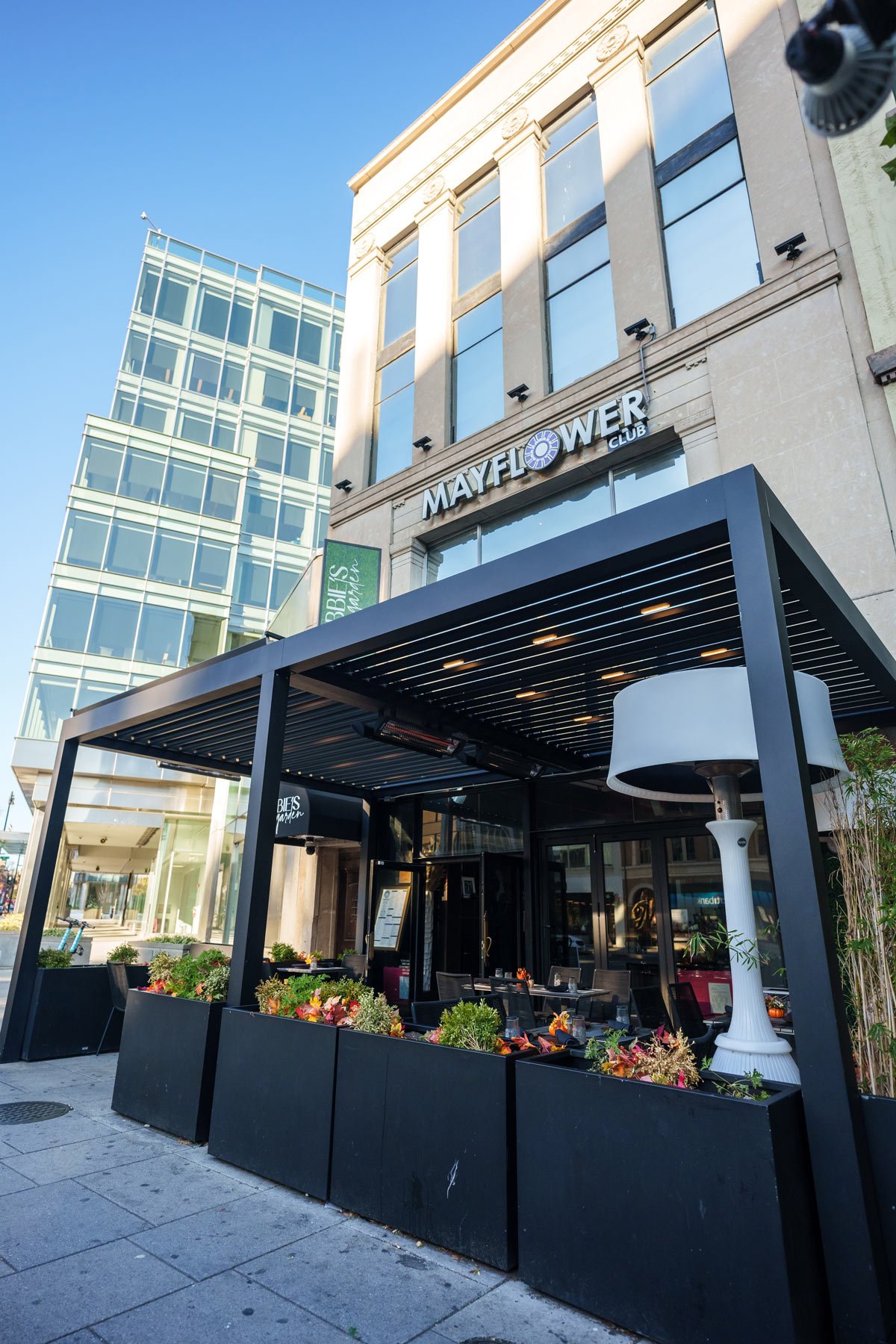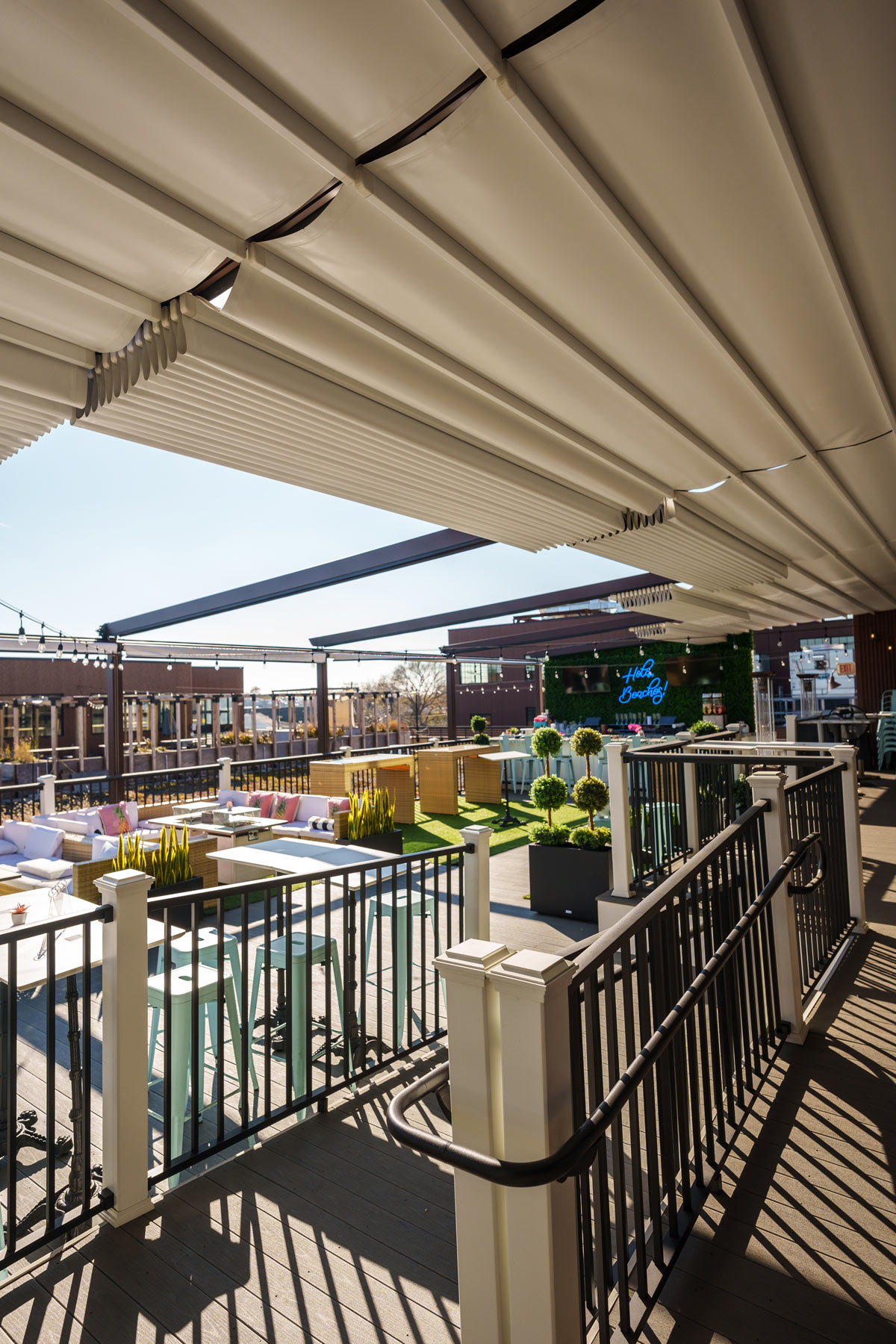 We can't wait for you to see how our system will add that special ambiance to your restaurant or business.
Transform your business today!
Let us price your project...