Elevate your outdoor living experience with our Patio Cover. Explore the possibilities, add versatility, and create a captivating space that you can enjoy year-round. Invest in quality, durability, and style with our thoughtfully designed and expertly engineered Patio Cover.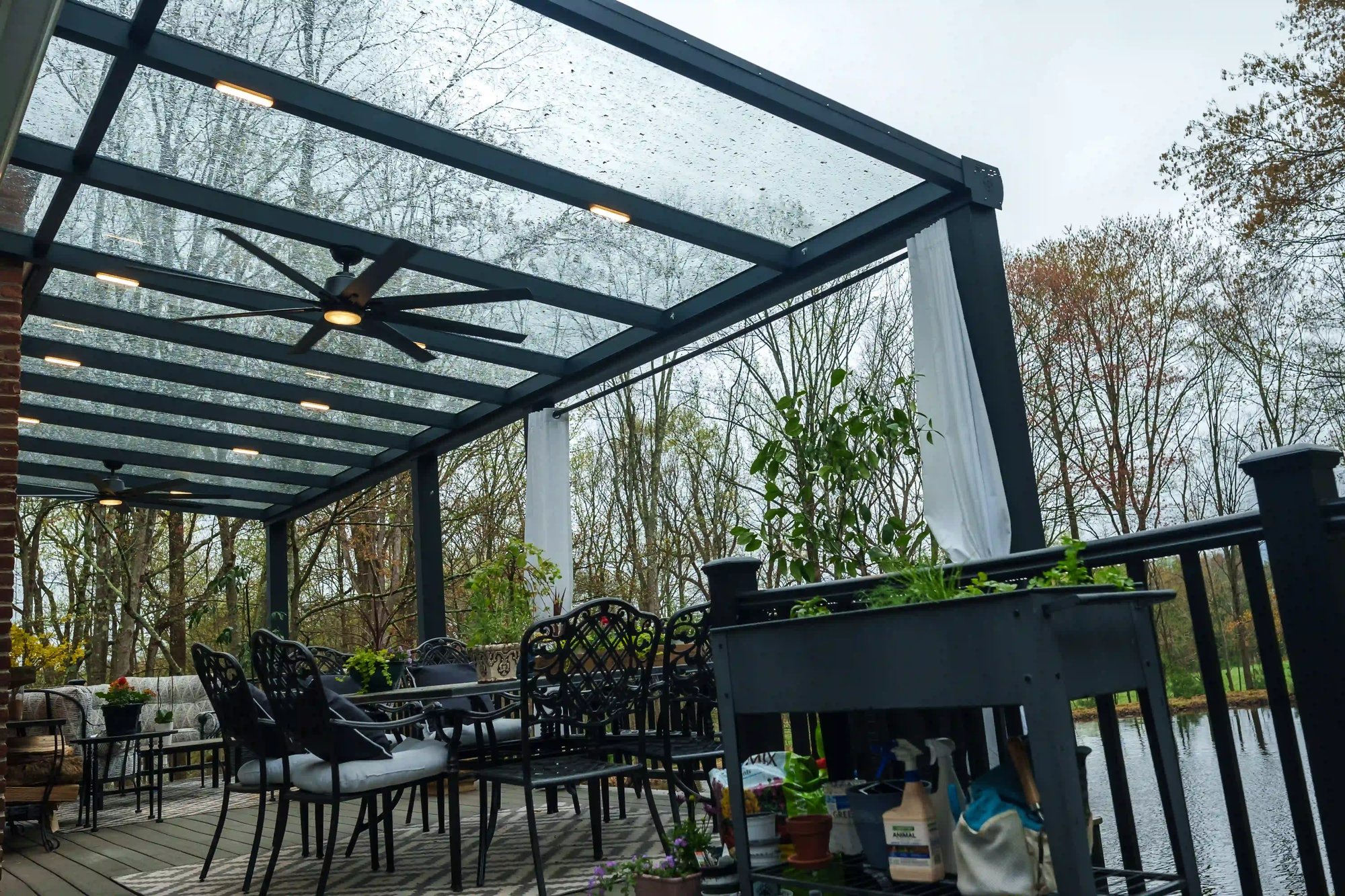 "Create the Perfect Outdoor Retreat with Our Exquisite Patio Cover: Versatile, Elegant, and Engineered for Durability"
Patio Cover Roof Types
Diverse Roofing Options for Your Patio Cover: Tempered Glass, Clear Polycarbonate, and Frosted Polycarbonate
Other RAL colors and wood finishes are available...
Design Your Custom Patio Cover in Our 3D Configurator
Let us price your project...